We have been very "tourist-y" since we have been here so we took the obvious trip to downtown Portland last weekend. Last time we lived here we always drove downtown...driving the wrong way on one way streets, never finding the right bridge, and basically getting lost every time. So this time we parked at the closest Max station to us and rode the train into downtown and it was SO much better! The kids loved it...obviously...what toddler doesn't like train rides. We are trying to do as many fun things outside as possible before it starts raining! Next weekend we will probably be going to the coast...the boys are begging to see "the beach"!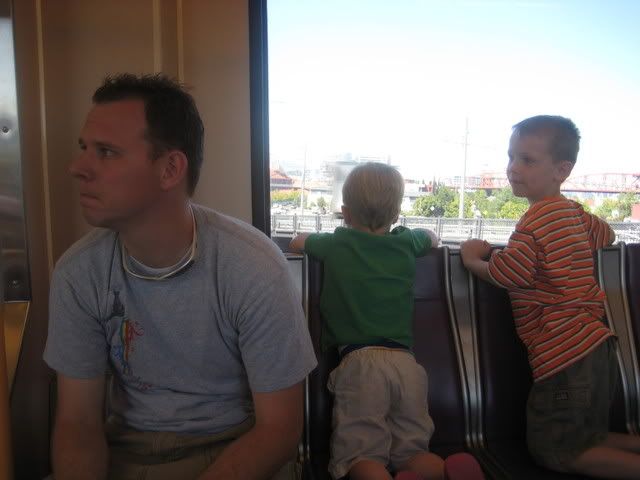 The boys stared out the window during the whole trip. Jordan just...stared.
Quite possibly the best pad thai ever.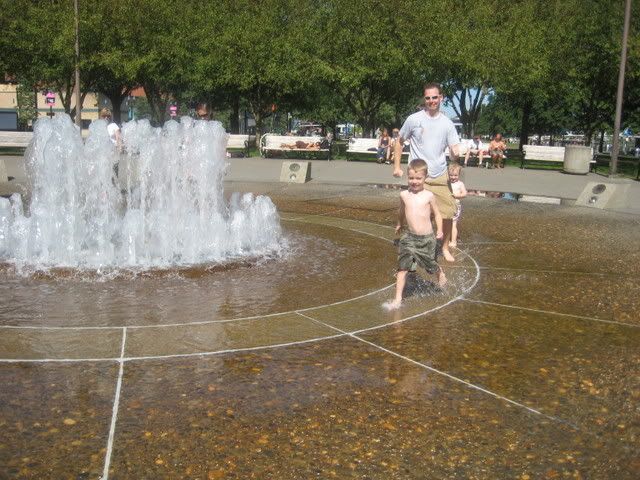 Austen LOVED this!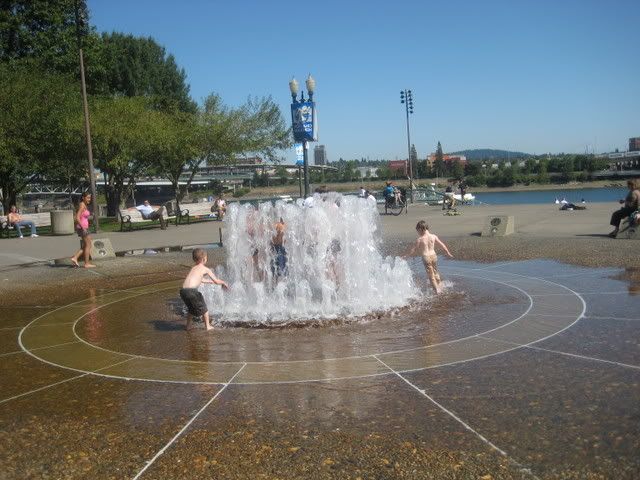 More proof.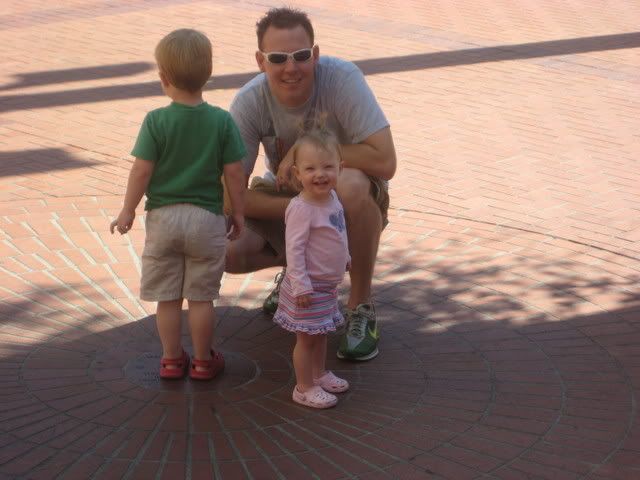 This was in Pioneer square. It was a little amphitheater set up and when you stood on the little circle it made a crazy echo that only you could hear.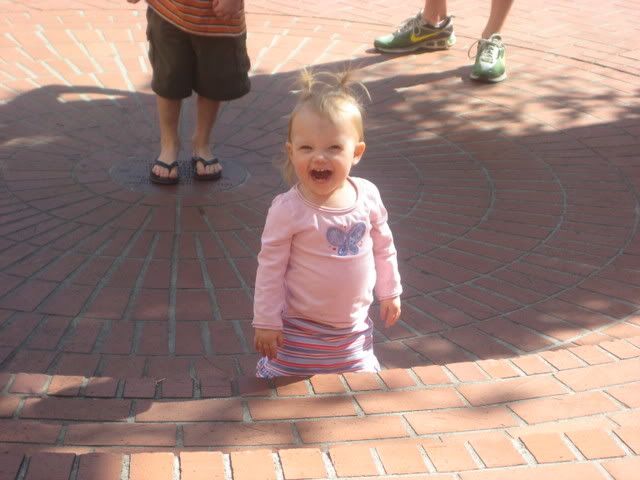 It was a double piggy day.
He loved it!
She hung in there until about 4:15..then enough was enough.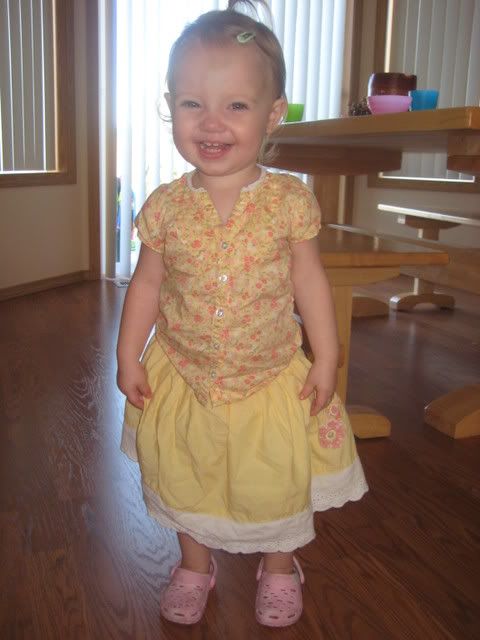 Every post requires one of these.